These pictures were taken with a 650 litre tank in, i now have a 500, post i can have really is 400 litres, but as i only drive a couple of miles from when i fill up i sometimes go up to 450 or thereabouts.
Its a DIY system im afraid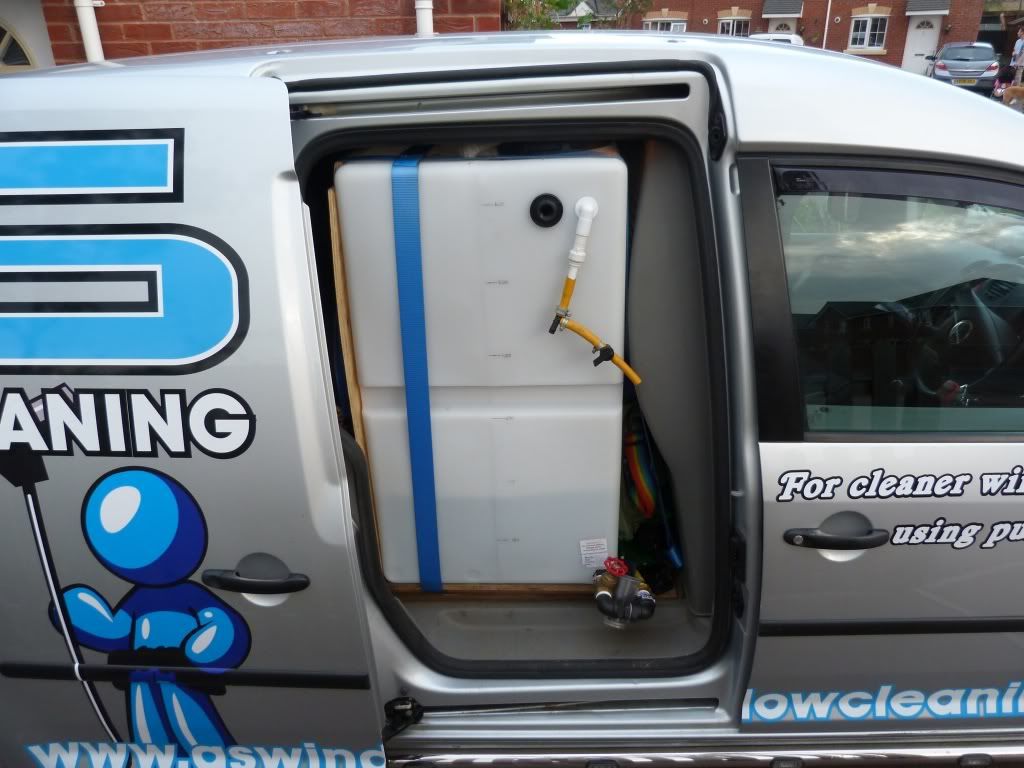 I did have RO attached to it previous, but that is now in static location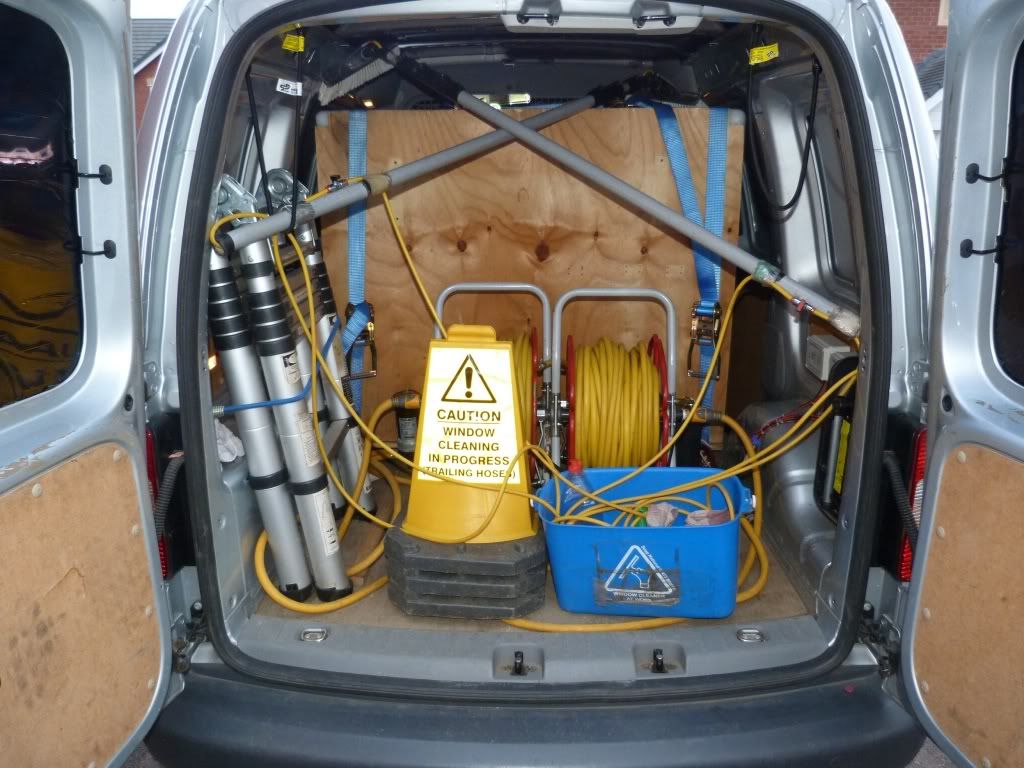 I love the caddy, loads of custys say it doesnt look like a van, it looks too smart! I used to get about 50mpg before i put these bigger wheels on, it goes well, pulls more then enough, even in top gear, that was before i had it, erm, altered /emoticons/sad.png
Overall very pleased with it, the peugout expert can carry more, is bigger and has 3 seats up front, but this does me fine.
how much did that cost? looks smart.
Cost £360, so wasnt cheap, but they got the design together for me, covered up back windows and removed wiper and motor from back door, good quality vinyl on all sides, and stripe from front to back too.
Why is there a vw symbol on the bonnet just above the vw badge on the grill?.

Pretty eyecatching, but the lack of a phone number on the back is a big mistake surely?.
Not for the motorway driving i do :-/ If they want me they can google as window cleaning...and hopefully their road rage will have subsided by then lol.
I wanted a big VW symbol on bonnet, but decided on having it built onto the stripe in the end, just a styling thing, same as the LED side bars really! My wife wont let me put bull bars and spots on the front.... /emoticons/wink.png Perhaps a good thing!